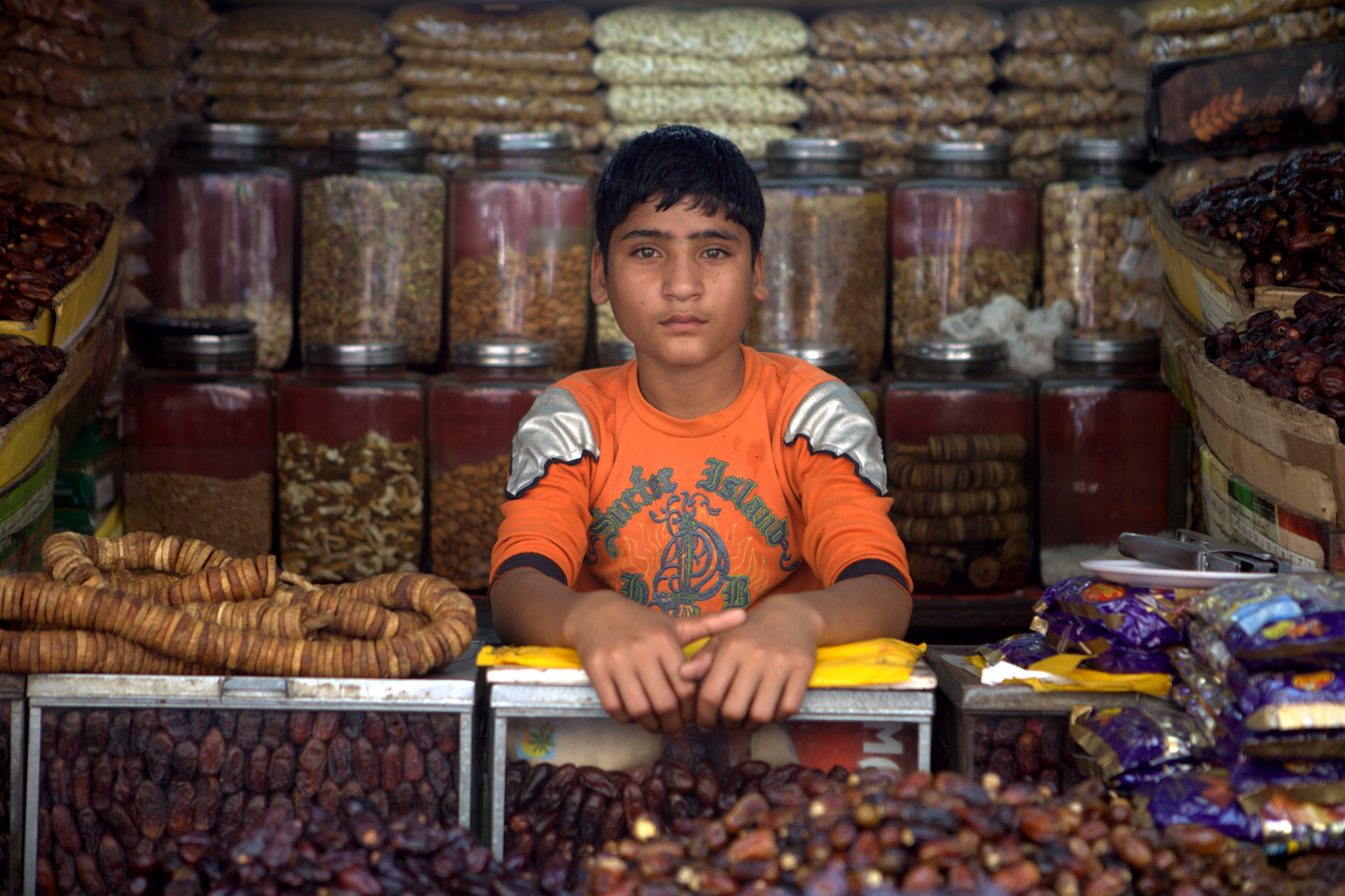 Bill Fields. Printer. Youghal, Co. Cork
Bill Fields has been running his printing shop since he was 16, it has been in his family since 1880 and he still hasn't gone digital.
Nedan
I met this fellow in a small village in Southwest Macedonia called Jablanica. he was 91 years old and told me he fought with Tito's partisans against the nazis in WW2. (Jablanica, Macedonia 2016)
Pepper seller (Ohrid, Macedonia, 2015)
The street markets selling local produce, or Bazaars, in Macedonia are great. Amazing array of local fruits and vegetables and home made rakias. This lady was selling peppers. It's one of my favourite portraits.
Ethiopian Monk (Israel 2014)
In Jeruslaem at the Church of the Holy sepulchre, the site of the crucifixion there is a small adjoins church belonging to an Ethiopian order of monks. They have their own highly ornate ceremonies and singing style.
'Apprentice' (India 2014)
in 2014 I found myself at the largest gathering of humanity anywhere on the planet, the Hindu Kumbhamela festival in Allahabad, northern India. I had the amazingly good fortune of spending a few weeks there in the close company of the fascinating Hindu Sadhus. This young boy is a 'Chela' or apprentice Sadhu. Many young boys like him were initiated at he Kumbh and involved a rigorous testing including staying clothed only a loin cloth through the bitterly cold nights.
Circus Kid (Ireland 2013)
In 2013 I filmed a feature documentary about the small travelling family circus in Ireland 'Circus Gerbola' This meant over a year of close contact with the circus as they made their way around Ireland. This is Mikey Gerbola, son of the circus owner and clown. There were several kids with the circus and when we weren't filming, or drinking with the circus crew at their legendary barbecues, i liked hanging out with them. Their lives were a mix of the magic and wonder of circus life on the road and the harshness entailed in such a life.
'Ring Master' (Ireland 2013)
It was this man's first day as Ringmaster after many years of working with the Circus. There was a great fuss made of getting him to look right and he was full of nerves and pride at taking the prized position. (Ireland 2013)
Tea seller
In Macedonia many older women collect plants from the surrounding countryside that they make all kinds of teas from. Teas for different kinds of ailments. (Ohrid, Macedonia 2014)
Freaky Baba (Allahabad, India, 2014)
I'm not sure how he got the tag 'Freaky baba' but he was a sweet and funny man. When I first saw him he was riding an elephant smoking a huge chillum.
Indian Woman
She was amongst the crowd of millions of worshippers at the Hindu Kumbhamela festival in northern india. (Allahabad, India, 2013)
Angelica
I met Angelica on the streets of Belgrade. She said she was saving for music lessons. her brother wasn't far off playing the accordian. Every time I go to Belgrade they are there giving it socks. (Belgrade, Serbia 2014)
Circus kid 2
This happy little girl is the daughter of the Trapeze Artist with the Circus Gerbola. (Ireland 2012)
Milo
My ever scrupulous nephew! (Macroom, Ireland 2011)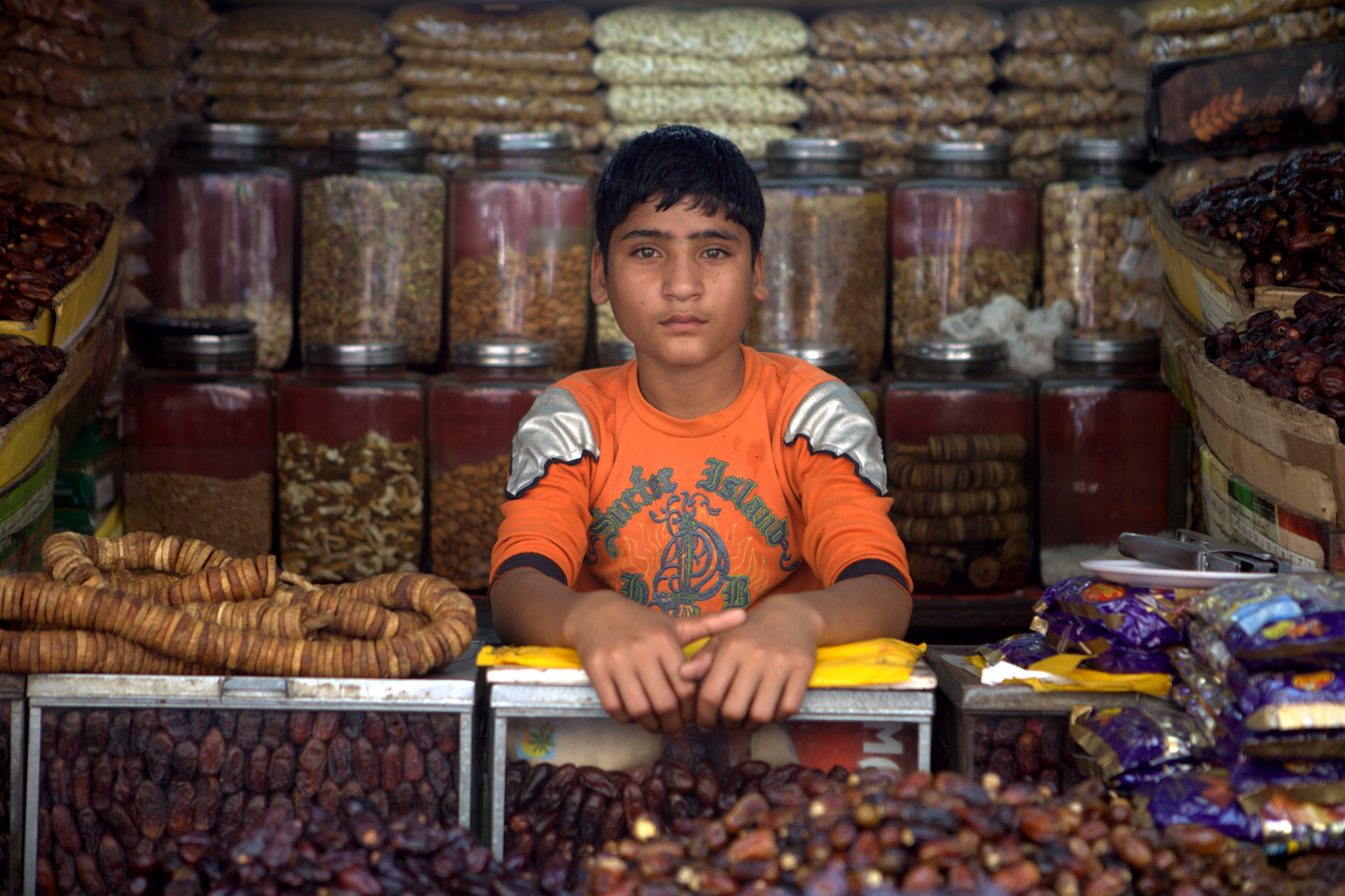 Mumbai street seller
This boys serene expression caught my attention in Mumbai. Outside the frame of his stall lay the total carnage of the everyday Mumbai streets. (Mumbai, India 2012)
Coconut seller
I had the good fortune to visit a very small Island called Omadhu in the Maldives in 2011. There were no tourists here, only local fishermen and farmers. This guy had such a melancholic expression as he tried to sell me some coconut juice. (Omahdu, Maldives 2011)
Gazan child
I was in Gaza shortly after the 2014 war. Most of it lay in ruins. Ruins I never could have imagined. The total carnage was hard to grasp but what got me the most was the total upbeatness of the children, they just carried on being kids, playing, laughing and mucking about in the ruins. This kid plays alone on one of the few playgrounds that wasn't obliterated by Israeli bombs. (Gaza, Palestine 2014)
Soccer in the rubble
This picture captures the sadness of the situation of kids in Gaza, carrying on with everyday life surrounded by their destroyed towns. (Gaza 2014)
Girl amongst the ruins.
Indefatigable. (Gaza 2014)
Mr Israel!
Wandering around the ancient old walled city of Jerusalem I found myself in a dark alleyway following the sounds of manic techno surreally permeated the atmosphere of the old streets. It was a gym with guys belting it out to 100bpm techno. This guy, a proud Palestinian Christian was Mr Israel strongman of 2013. (jerusalem, Israel, 2013)
'People go missing here'
In Gracanica, a small Serbian enclave outside Pristina I met this man. After the war the little town was cordoned off from the surrounding country, it has a Serbian orthodox monastery that is UNESCO protected and so there are still Serbs there, and Gypsies too. The Gypsies sided with the Serbs during the war so, as this guy told me, they stick with the Serbs in a country that is pretty much hostile to both groups. this guy was drunk, with a desperate look on his face, but with piercing blue eyes. We smoked a few cigarettes and he quietly whispered to me 'Sometimes people go missing here...' before I sauntered off only way. (Grancanica, Kosovo, 2014)
Belgrade boys
I met these lads on the outskirts of Belgrade. The two in the foreground were Gypsy brothers who were toasting there mother who had recently passed away. They offered me a beer, friendly lads, we shot the breeze for a while, they told me of the difficulty of life as a Gypsy in Belgrade. (Belgrade, Serbia 2014)
Shutka baby
30 km north of Skopje in Macedonia lies Shutka, Europe's largest Gypsy settlement. I met a man who invited me into his one roomed house for tea. Snoring gently on a chair in the corner was his baby.
(Shutka, Macedonia 2014)
Gypsy girl
Her bright red hair caught my attention. She was a typical young teen girl, shy but happy to pose for my photo. her dad was beside her, he had some kind of serious illness and din't want to be pictured. (Shutka, Macedonia 2014)
Kilbrittain project. Julia.
Part of the project to take a portrait of everyone living in the small Irish village of Kilbrittain in 2014. This is one of my favourite portraits. This lady is usually very shy and i considered it a minor triumph to get her to sit for this portrait. (Kilbrittain, Ireland 2014)
The Garda
This is John, the one and only Policeman in the village of Kilbrittain. for me he is the quintessential Irish rural cop.
Indian Girl
It was her eyes! (Kochi, India 2012)
Danish child
Summer in Northern Jutland. People take a little tram to the very northernmost part of Denmark. (Jutland, Denmark 2014)
Sadhu
This Sadhu seemed to stare right through my camera into my soul.
(Allahabad, India 2013)
Sahdu 2 (Allahabad, India 2014)
Sadhu 3
This Sadhu invited me to join him to smoke a chillum with him. I soon realised he had no legs under the blanket. (Allahabad, India 2014)
Sully
Owen O'Sullivan is a Cork Actor, poet and friend. Such a talent!